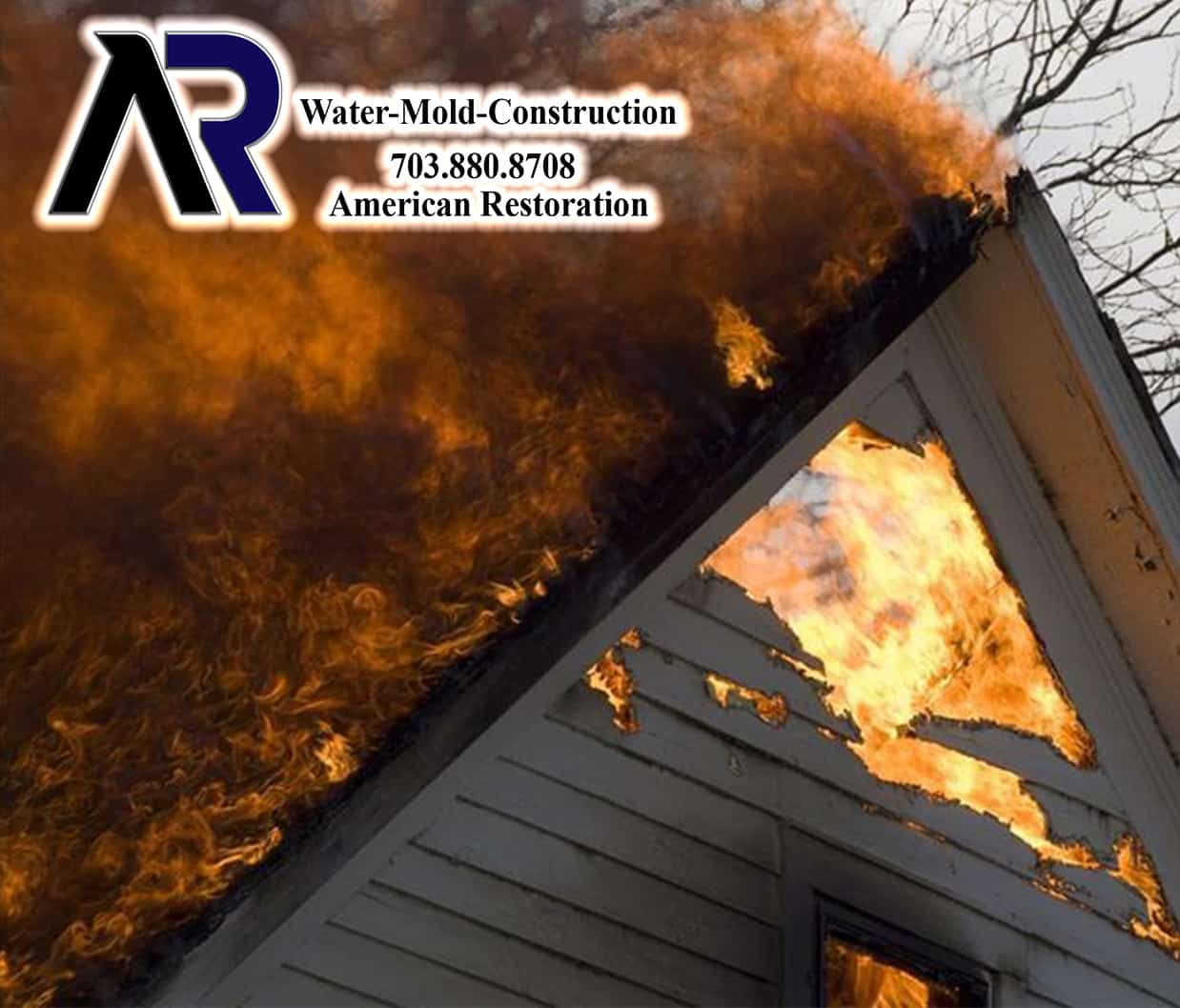 Smoke & Soot Damage
---
Smoke & Soot Mitigation in Northern Virginia and Washington DC
After the fire is extinguished what do you do next?
Your home or business might be covered in soot, ash, and smoke damage. If treated improperly, it can pose a significant problem for your health and your family's health. The sheer odor can stay in a dwelling for many years if any steps are missed in this very rigorous mitigation process. The expert Fire Cleaning crews at American Restoration Service can help you through this time.
How can Fire and Soot Damage be mitigated?
Specific cleaning methods are implemented by American Restoration Service to ensure your home returns to preexisting conditions. One of the most essential steps in the fire restoration process is to begin the cleanup efforts as soon as possible. Delays can lead to cost increases as odors from soot and ash permeate through your home each day after a fire. Additionally, prolonged exposure to smoke and soot damage can increase your health risks.
Listed below is a timeline of what happens after a fire:
Minutes after a fire:
Most plastics begin to discolor due to the acid in soot. Items such as appliances and any porous materials can start to show the effects of smoke damage.
Hours after a Fire:
More discoloration begins to set in, and unfinished metals start to tarnish. Building materials like countertops can start to yellow. Finishes on appliances especially refrigerators can begin to discolor.
Days after a Fire:
Over time acid causes painted will stain permanently. Metal corrodes and rusts. Furniture will need to be refinished or most likely replaced. Your clothing and textiles will become permanently stained.
Weeks after a Fire:
Restorative cost increase exorbitantly. The carpet will need to be replaced. Everyday items like silverware and most dishes may need to be replaced, because of severe etching and pitting caused by acid.
You can probably see soot needs to be cleaned up quickly and correctly. It is vital for a successful restoration of your home. Keep in mind VOC's expand and contract in the air re-coating areas as it travels in tiny air molecules. The more time that elapses, the more likely an effective cleaning is unattainable. Removing the residue is just the tip of the iceberg so to speak:
More steps need to be taken to ensure permissible results:
Debris and unusable building materials need to be removed quickly from your home. These items can contribute to odor and cannot be left in place.
Items need to be very careful to physically remove any acids or residues that can lead to effects as stated above.
The air needs to be treated to counter the recurring VOC contamination in the air.
Surfaces need to be encapsulated to seal surfaces and prevent odor and continuous contamination.
Fire is a hazardous element during and after!
American is here to help you if something as catastrophic as fire, soot, and smoke damage invade your home. Call us to schedule a free assessment and allow us to bring your home back from the ashes.