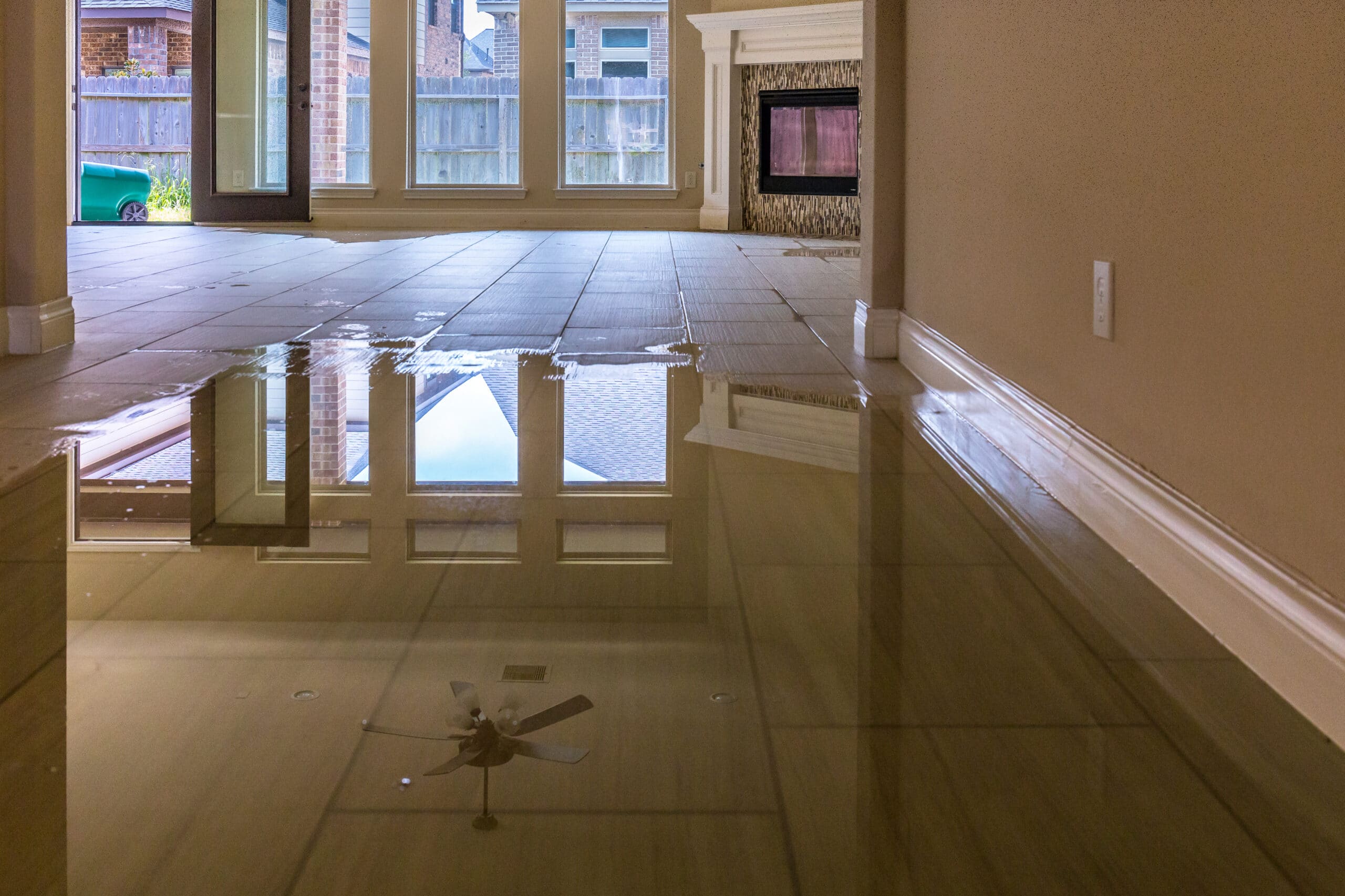 Emergency Flood Cleanup Service
Open 24/7
Our Emergency Flood Cleanup Services Include The Following:
Storm Damage
Sewer Backups
Appliance Overflows
Unexpected Flooding
Toilets, Bathtubs, and Sinks
Hot Water Heater Floods
Basement Water Damage
Sump Pump Failure
• Expert Knowledge in Handling Different Categories of Water: American Restoration will first eliminate the stagnant water by pumping it out. They'll treat the affected areas with different EPA approved chemicals that will make your property dry faster and safe for living.
• Dealing with Different Classes of Flood Damage: Moisture can damage construction materials and lead to the growth of mold which can pose severe health risks. American Restoration will be able to assess the type of water damage and take corrective measures accordingly. For example, some flood damage will require low specific humidity to accelerate the restoration process and only a competent flood cleanup company will have equipment that can create an environment with low humidity.
• Insurance Specialists: Apart from expecting a professional service from American Restoration, a homeowner can take comfort knowing they have hired a professional restoration company that can help the customer with the insurance claims process. We'll appoint an insurance expert who will work with your insurance company. This insurance professional will work with the claims adjuster from the insurance company.
Fast Action is the Key to Minimizing Damage

American Restoration can be on-site within hours in most cases. Our company is equipped with the latest drying equipment, and restorative techniques required to restore your property. American Restoration will provide a free moisture inspection and work with your insurance carrier to make the process as painless as possible.
Service Areas Include:

Fairfax County

Arlington County

Prince William County

Loudoun County

Call if not listed.
Why American Restoration?

Is your home flooded? American Restoration utilizes state of the art technology & drying techniques to reduce the damages. If you wish to reduce additional costs, it is imperative to act quickly. Call American at 703.880.8708 for fast service 24/7/365.

At American Restoration, we know that disasters that require water removal can happen at any time. When an accident involves the need for water cleanup, our goal is to be here for you when you need us. We will get your home or business back to normal as soon as possible.
More About Flood Cleanup

In the aftermath of a flood, residents whose homes have suffered damages are left with the task of flood cleanup. Flood breaks down the barriers that humans have put in place to prevent mud, germs, and contaminants from entering the home. The outcome of a flood brings with it the danger of disease and injury. The process of flood cleanup is a difficult one and there are many precautions you have to take to ensure a safe cleanup. Most people have no clue how to do this in a way that prevents disease, injury, and further property damage.

It is not ideal to attempt to do a flood cleanup by yourself because only a professional will know how it should be done and the safety precautions that must be followed to restore your home to its former appearance and function. Hidden water damage can cause major damage to the walls, and floors foundation that only a flood cleanup specialist will have the necessary experience to fix. After the waters recede, you will need to survey the house and see how much damage has been done. Do not move back into the home until it's restored or you could face health hazards.

After the floods, mud will have to be shoveled out and washed away from surfaces with a hose. Everything that the floodwaters touch must be disinfected. Sewage contamination of the home may require special cleaning and disinfection procedures. The wallboard, ceiling, plaster, flooring, and paneling can become a permanent health hazard after being flooded and may have to be replaced. Wooden floors have to be dried out to prevent further damage. Furniture may have to be repaired or discarded, depending on what it's made of.

Appliances such as dryers, washing machines, and other heavy equipment that was damaged by the flood will have to be repaired or serviced to prevent shocks. Choked plumbing may have to be repaired or replaced completely. Insulation will have to be replaced and the heating or cooling system dried out and replaced where damaged has occurred. Advanced drying and dehumidification techniques need to be followed which include circulation of air to remove water and moisture from floors, walls, and carpets. It can be challenging for a homeowner to do all this by themselves, regardless of how much of a DIY-fanatic they are.

Years of experience are needed when it comes to assessing and fixing damaged homes. The best way to go about it is to find a reliable and professional flood cleanup company like American Restoration. Ensure you choose a flood cleanup company that is experienced, reliable, and has a good reputation.

Here are some reasons why hiring American Restoration is better than attempting a self-restoration:

Other Related Services Are Listed Below.
Call us Now for a Free Estimate
Contact us to get started.
We'd love to hear from you!
American Restoration
7964 Conell Court
Lorton, VA 22079
703-880-8708