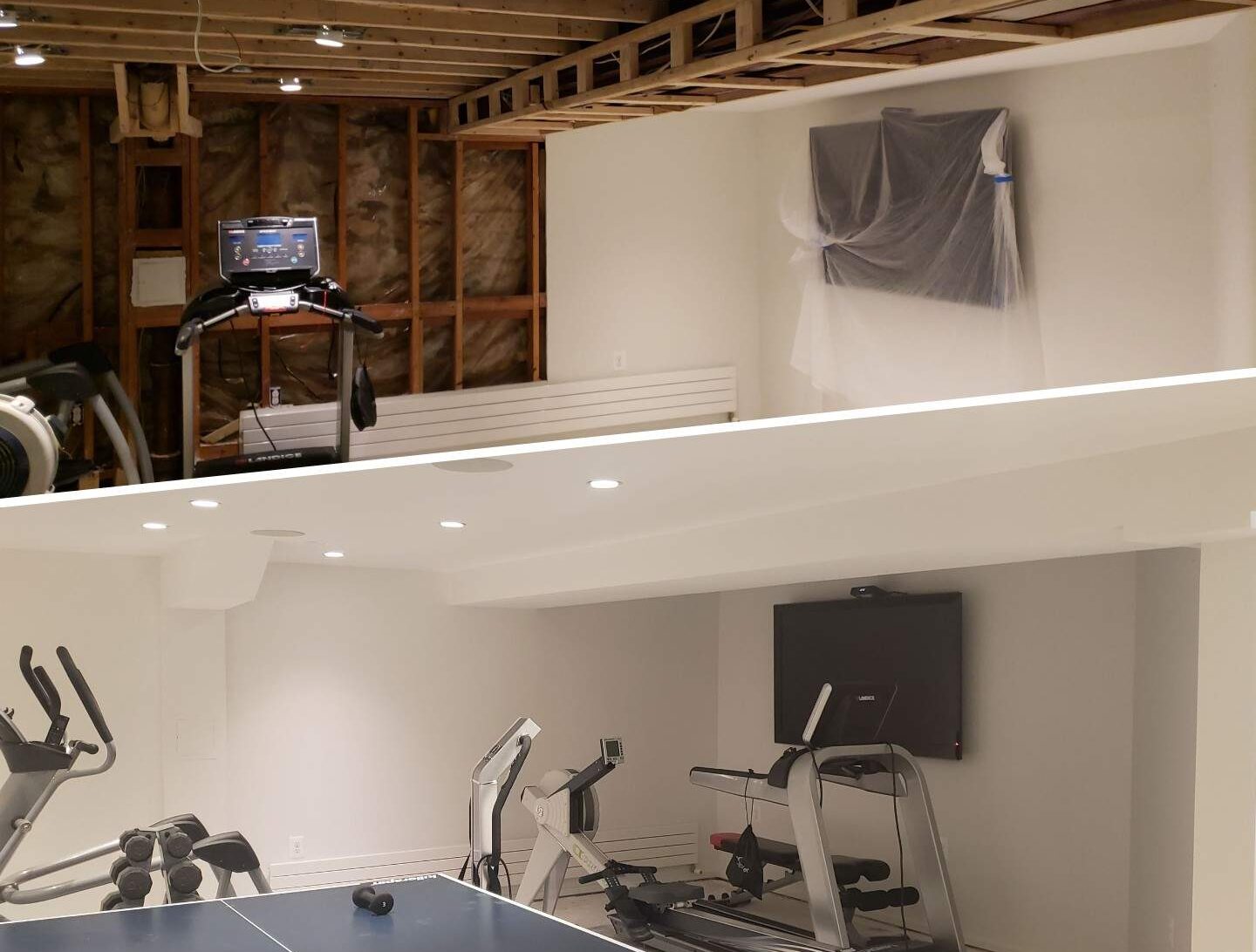 Construction Services
About our company
American Restoration handles both aspects of restoration and reconstruction of disaster recovery. As a licensed contractor in Virginia, Maryland, & DC. We provide end to end services. Providing our customers with peace of mind and reducing the amount of work for property owners, so you can continue your life unimpeded. American Restoration can be your partner after you have suffered a loss at your home/property.
We understand what it takes to rebuild your property within the guidelines of the ICC and IICRC.
At American, we do our best to save as much of your property as possible to lower the construction cost. Our staff uses specialized equipment, software, and project management techniques to make the process as fast and efficient as possible. We also offer a full suite of electronic file document storage and photo storage for your insurance carriers.
We strive to provide the best service possible at the most reasonable cost to you and your insurance carrier.
Need An Estimate For Construction Services?
Call us we are here for you. We provide free no-obligation estimates. No hard-selling or annoying salesmen. We enjoy doing this work and would love an opportunity to potentially work for you. Whenever you are ready just call us 703-880-8708. Our non-emergency hours are M-F 8-5.
Our Services

Drywall
Painting
Flooring
Decks
Cabinetry
Siding
Framing
Fences
Bathroom Reconstruction
Why American Restoration?

American Restoration has a proven track record of success since 2007. Over 140 reviews on Angie's List and adding to Google every time we get a chance! We aren't going anywhere. We are dedicated to this community, but that's not all.

A Contractor You Can Trust!

Licensed in Virginia, Washington DC, and Maryland
IICRC Certified-EPA Licensed
We carry all the required insurance
We warranty all of the work
Insurance Carrier Approved
Background Checks!
Free Estimates
Line item detailed Scopes of Work
Insurance Claims

American Restoration has extensive experience in navigating insurance claims. This can be tedious, but when you partner with us. We provide our understanding and knowledge in this specialized field. Our company utilizes state of the art technology to ensure your construction services goes as efficiently as possible.
Warranty

American Restoration provides workmanship warranties for all construction services rendered for at least two years after your project is completed. Speak to your Project Manager to see what the warranty is for your insurance claim.
Office
American Restoration
7964 Conell Court
Lorton, VA 22079
Hours
Mon-Fri: 8am – 5pm
Emergency Service 24/7/365
Via Email
Via Phone
Tel: 703-880-8708
Fax: 703-880-1646